British colonization: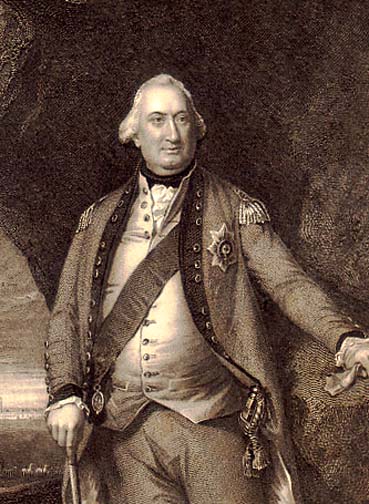 Lord Cornwallis, British governor-general in India from 1786 to 1793

England established the East India Company in 1600. This trading company sent ships to India in 1608 and soon set up posts along the southern and eastern coasts. At the same time, the Moghul empire was falling apart because of corruption and bad organization. The East India company began to gain influence and fill the gaps. It bought land and created new forts in cities to protect its property.

English representatives made alliances with the last of the Moghul kings. The British were allowed to collect taxes from Indians in exchange for providing police and soldiers for the Moghul empire. They also sent their own English soldiers into India to make sure that the trade posts and factories were secure. Soon, England defeated local Indian rulers by playing one prince off the other and letting them destroy themselves.

By the early 1800s, England had control over most of India. A civil service had been established, with English supervisors. Once the British bought the old princely states, they set up landlords and charged Indians who used the land. Taxation was common; the East India company owned most of the wealth of the nation. In 1857, Indian soldiers tried to rebel against the British in the Sepoy mutiny. The British stopped the revolt, passed even stricter laws, and formally made India a British colony.