National Parks and Sanctuaries: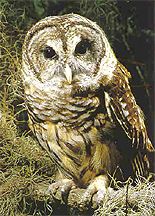 The Great Himalayan National Park in the state of Himachal Pradesh has both dense forests and mountain peaks that give way to valleys with many types of wildlife. The Tirthan valley has animals such as the black bear, leopard, and several types of mountain goats. There are also Himalayan birds (some unique to this state) like the colorful monal, golden eagle, and the red tragopan.


Dudhwa National Park, in the Uttar Pradesh, is also a northern tiger sanctuary. It displays fishing cats, wild pigs, the sloth bear, and the Indian rhinoceros. This park has extensive grasslands and many swamp areas that are home to birds including several types of storks, cranes, and the Great Indian Horned Owl.


Kaziranga is a National Park along the Brahmaputra river. This park, with its swamps and grasslands, is the largest sanctuary for the Indian Rhino. There are also elephants, buffalo, and wild boars. Several types of eagles native only to India are also present.


Namdapha National Park in Arunachal Pradesh is home to the red panda, elephants, a wild goat species called takin, and primates such as the hoolock gibbon and Assamese macaque. The rare snow leopard is present in the hill country. Namdapha is also a tiger sanctuary.