FARMING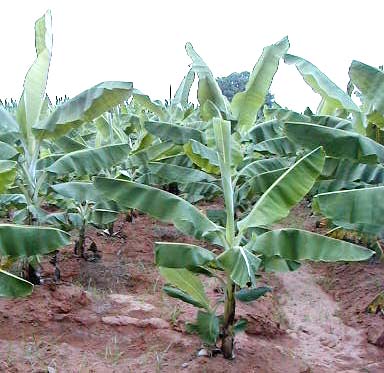 A young banana plant (right)

India has many farmers (over 65% of the population) but they usually work small farms that cover only 2 or 3 acres. Rice is a major crop, grown in areas where there is a lot of rain. Wheat, jute, and cotton are other staple crops. Farmers also grow lentils, coffee, and sugarcane. Tea is a major crop in India, and much of it is exported to other countries. There are many different fruits grown in India, such as mangos, bananas, papayas, and watermelons. These are often sold in India itself.

New agricultural methods and technology has made farming more profitable and improved production. Grain production in particular has improved, helping to feed many people with extra left over. Agricultural and related exports make up 30% of the total gross domestic product of India.